Financial Planning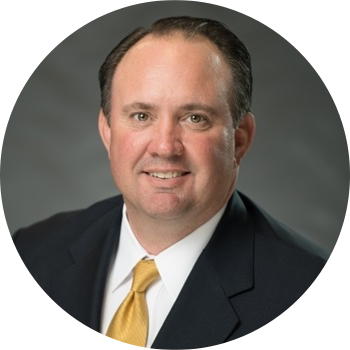 To members who are interested in supplemental financial planning, we suggest contacting Tony Delumen of MassMutual Northern California. Tony is a financial planner who has served thousands of credit union members, including members of McKesson & Healthcare Providers Federal Credit Union (MAHPFCU), for more than 22 years with strategic financial planning services.
Tony and his team can help protect you and your family through life's many changing events and prepare for the unexpected, taking you step-by-step through the uncertainties of planning your financial future. He offers a wide range of flexible strategic products designed to help with your unique financial profile.
Schedule an appointment to learn how he can help you and your family. Tony can be reached by calling the credit union directly at (925) 524-5000, option 9.
Tony Delumen, CLTC
Financial Services Professional
MassMutual Northern California
CA Insurance Lic. # 0D47382 State of Domicile: CA
NOT A CREDIT UNION DEPOSIT OR OBLIGATION. NOT NCUA-INSURED. NOT INSURED BY ANY FEDERAL GOVERNMENT AGENCY. NOT GUARANTEED BY ANY CREDIT UNION.
MAY GO DOWN IN VALUE.
Tony Delumen is insurance licensed in the following states: AR, AK, AZ, CA, CO, FL, GA, IA, ID, IL, KS, KY, MO, NC, ND, NV, NY, OR, PA, RI, SC, TN, TX, VA, WA, WI, WV. Tony Delumen is registered to offer securities in the following states: AR, AZ, CA, CO, FL, GA, IA, ID, IL, KY, MA, MO, NC, ND, NM, NV, NY, OR, PA, RI, SC, TN, TX, UT, VA, VT, WA, WI, WV.
Tony Delumen is a registered representative of and offers securities, investment advisory and financial planning services through MML Investors Services, LLC. Member SIPC OSJ Office: 3003 Oak Road, Suite 250, Walnut Creek, CA 94597. 925-979-2300. MAHPFCU is not a subsidiary or affiliate of MML Investors Services, LLC or its affiliated companies and [is/is not] a current client.