2022
Western Healthcare FCU officially changed its name on November 1, 2022, to McKesson & Healthcare Providers FCU. This change reflects the credit union's ongoing commitment to providing financial services to the healthcare industry and its workforce.

2021
The WHFCU Board decided to merge with McKesson Employees' FCU. The merger was completed on October 1, 2021. McKesson Employees' FCU has a long and rich history of serving the employees of McKesson Corporation and their families. MEFCU was originally founded in 1938, when a group of employees came together to form a credit union that would provide affordable loans and other financial services to its members.


2018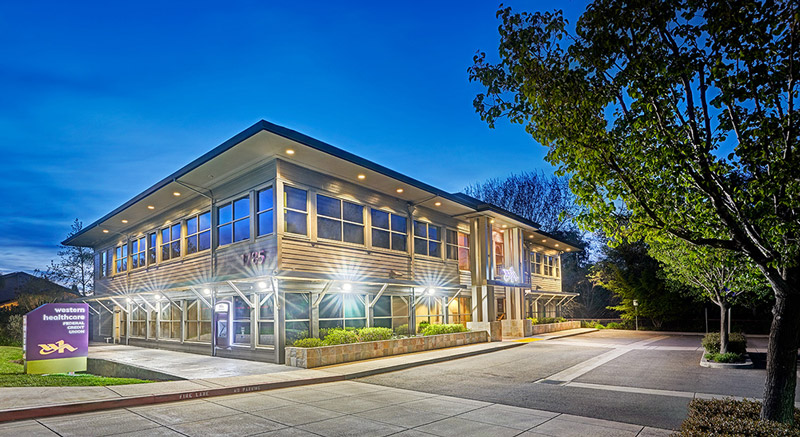 2008
Field of membership was changed to allow WHFCU to serve all healthcare businesses in Contra Costa, Alameda and Solano Counties.
1999
As more healthcare related businesses were added to the field of membership, the Board of Directors initiated a name change to "Western Healthcare Federal Credit Union".
1984
Regional Medical Systems, now American Medical Response (AMR) was officially added to the field of membership. Over the years, many other healthcare related businesses were added to the field of membership.
1979
The credit union added John Muir Hospital to its field of membership.
1975
Martinez Hospital was added to the field of membership. During this time the credit union's name was officially changed to "Western Hospitals Federal Credit Union".
1959
Around this time Grace Ventrice was made the first Manager of the credit union. She served in that capacity for over 30 years before retiring.
1953
Mr. Nicholas Ventrice, an employee of Pittsburg Hospital in Pittsburg, California felt that all employees of hospitals should have access to a credit union. Antioch Hospital and Concord Hospital was approached to determine their interest.
An organization meeting was held on July 10, 1953 and the Bureau of Federal Credit Unions, which later became the National Credit Union Administration (NCUA), issued the charter to P.A.C. Hospital Employees Federal Credit Union.
Mr. Ventrice was appointed as the first Treasurer/Secretary and ran the credit union out of a shoebox. He would inform members that he would be in the cafeteria or a designated office to make withdrawals and deposits to their accounts. As the credit union grew, Mr. Ventrice asked his wife, Grace Ventrice to assist him with the bookkeeping. She set up a work area in their garage and members then come to the house to make deposits, withdrawals and loans.